5-Star Chiropractic Care Serving Surrey
Personalized Care For Optimal Results
At Scott Road Chiropractic, we believe that health is one of our most valuable possessions. We're committed to teaching our patients that true health is a journey, not a destination. We hope to educate people about the value of maintenance care, while helping as many people in our community as possible.
As many residents of our beautiful city prioritize their health and are passionate about staying active—whether cycling, hiking, biking, or golfing—we want them to know that chiropractic care can allow them to participate in the sports and activities they love and enjoy vibrant health!
Our desire is to help people see the benefits of moving from the prevailing sickness care model of health, in favour of the emerging wellness model.
Ready To Get Started? Call (604) 599-3997 to schedule your first appointment!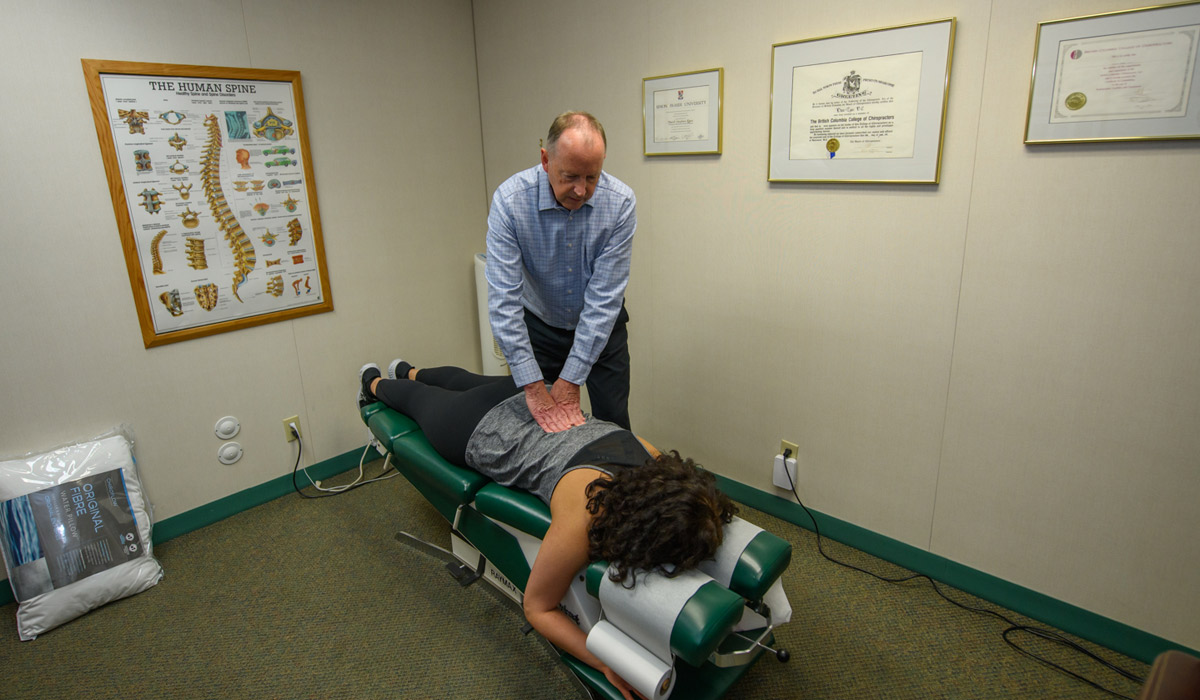 Our Approach To Care
Along this road of life, we accumulate injuries and stress that damage our bodies. Muscles tighten, joints become stiff, misaligned, and lock up, and nerves get pinched or irritated. We end up feeling unwell, stressed out, and with much less energy than we would like.
Chiropractic works to undo the effects of a lifetime of stress on the body. Our goal with each patient is to help restore their health and well-being, allowing them to be as active as they want, and enjoy life to the fullest.
Ready To Get Started? Call (604) 599-3997 to schedule your first appointment!
Why Chose Scott Road Chiropractic?
Convenient Surrey Location
We Can See The Whole Family
Weekend Appointments Available
Massage Therapy Available
Customized Care For Each Patient
Friendly, Experienced Staff
We can't wait to meet you –
Call (604) 599-3997 or request an appointment online now!
---
CONTACT
Scott Road Chiropractic
8636 120 St
Surrey, BC V3W 3N6
T: (604) 599-3997
F: (604) 597-9362
Office Hours
Mon
9:00 – 12:30
2:00 – 6:00
Wed
9:00 – 12:30
2:00 – 6:00
Thu
9:00 – 12:00
3:00 – 6:00
Fri
9:00 – 12:30
2:00 – 5:00

FIND US
Bus Information:
The # 314, 319 and 329 buses pass by our office.
The bus stops less than a block from our office.
Check translink.bc.ca for schedules.
Driving Directions:
We are located in the rear of the Kennedy Professional Building on 120th Street just south of Nordel Way and just three buildings north of 86th Avenue on the Surrey (west) side.
We are in between a Self Storage business to the north of us and the Animal and Bird Hospital is two buildings to the south of us. The Kennedy Professional Building has an Ear Nose and Throat (ENT)  and Hearing Centre offices in front (top floor) and we are located in the back.
To find our office it is easiest to come in from the lane at the back of the building as described below.
If driving south on 120th Street turn left at 86th Avenue (right if travelling North) at the McDonald's restaurant.
Just opposite McDonald's turn left into the laneway in front of Knight Automotive. (Don't turn into the animal clinic's parking lot as it doesn't go through to our building.)
Go to the end of the lane and our office is on your left at the rear of the building. There is a parking lot for patients behind the building.
We are in the third building from 86th – a black and grey stone building.
Providing Quality, Affordable Chiropractic Care For Surrey & Surrounding areas.