New Patients at Scott Road Chiropractic
Welcome to Our Practice
Since
chiropractic care
involves a series of visits, with each one building on the ones before, it's important that our relationship can go the distance. We've found that one of the best ways to have successful patient relationships is to explain everything in advance. No surprises!
First Visit
On your first visit you can expect to be in our office for 20 to 30 minutes. We ask that you arrive five to ten minutes prior to your appointment time to fill out some paperwork.
Please bring your B.C. Carecard if you have one. If you are coming as a result of a work injury or motor vehicle accident please bring you adjustor's name and phone number and your claim number if you have it.
This is where we sit down together and I listen as you give me all the pertinent details regarding your current condition, past health history and all other relevant medical information. If I think your condition may be helped by Chiropractic we will continue on to the physical examination. If not, then I will refer you to the appropriate health practitioner.
I will do some tests to determine the cause of your present condition. These tests may include posture analysis, range of motion of specific joints, orthopedic tests, neurological tests, palpation of the affected areas and X-Rays if needed. (We don't have a X-Ray machine in our office so if needed we will refer you to your GP for an X-Ray referral.)
I will explain to you the purpose of the tests and the findings when I can. I welcome any questions you may have during the exam.
At the end of the examination if I think I can help you I will let you know and we will schedule your next visit.
If you are in pain then I will attempt to give you some relief before you leave the office. Usually we do some treatment on the first visit so the patient leaves our office feeling better than when they came in.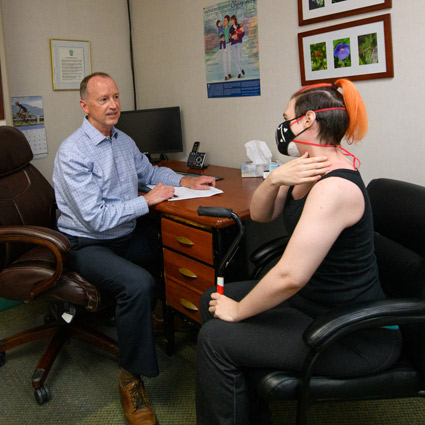 Second Visit
On your second visit you can expect to be in the office for 15 to 20 minutes. I will spend some time explaining the findings of our exam to you. On your report visit we explain what we found and how we may be able to help you.
Most patients want to know four basic things:
What is wrong with me?
Can you help me?
How long will it take?
How much will it cost?
If you have any other questions I would be most happy to answer them as well. If, after discussing these issues, you decide to undergo treatment at our office we will come up with a treatment plan and begin Chiropractic care.
Contact Us to Learn More
Your Regular visits will not be as long as your first or second visits to Scott Road Chiropractic. We always give patients a full treatment on the second visit if they decide to continue care.
Reach out to us to start your chiropractic journey today.
CONTACT US
---
New Patients at Scott Road Chiropractic | (604) 599-3997