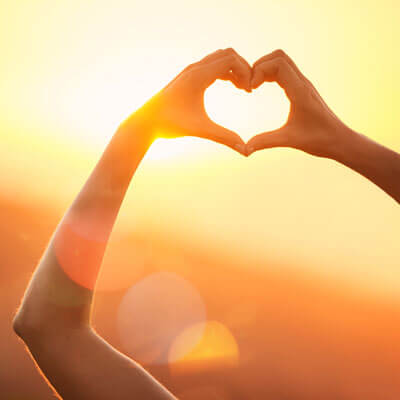 Scott Road Chiropractic Reviews
What Our Surrey Patients Say
What others say about chiropractic care can help you make the right health care choice. Review a selection of Scott Road Chiropractic patient testimonials below and please email me or contact the office if you have any questions.
Yours Sincerely in good health,
---
One of the Best Chiropractors in Surrey
Dr Egan is one of the best chiropractors in Surrey, not only he cures your pain but makes u feel so welcomed. I always enjoy my visit because its not like boring conversations about your pain but alot more like a friend he shares alot of good things…thanks.
~Savanna. (June 22/18)
Very Knowledgeable
I was recommended by my family physician after a car accident after other treatments weren't progressing and Dr. Egan was the ONLY chiropractor I was allowed to visit and thank goodness for my on going treatment. Dr. Egan is very knowledgeable and makes you feel at ease during your treatment. I would highly recommend Dr. Egan for all your chiropractic needs.*
~Sheila M. (June 24/17)
Very Lucky
Key essential points:
– Felt instant relief after first visit.
– Wasn't even able to turn my head to do a shoulder check, but now I can after only a few days of treatment.
– Very professional.
– Dr. Egan knows what he is doing.
– He doesn't rush you out the door, he really takes his time to work on you.
– Body more flexible.
– Headaches gone.
– I would definitely recommend him to my friends and family.
– Very lucky to find someone who really can correct your back.
Thank you so much Dr. Egan and staff!*
~Nancy B. (March 4/15)
Treatment was Painless
My neck and back feel better already. I was nervous coming and didn't know if I would receive any relief but the treatment was painless and the outcome is excellent. Thank you for your explanations – see you again soon!*
~Alanna C. (May 16/14)
Relief Without Drugs
To anyone who is considering seeing a Chiropractor. Having been a patient of Dr. David Egan, B.Sc.,D.C. for several years now, it is with my pleasure to recommend his services to anyone who is seeking an alternative drug free form of pain relief. As well as being personable, Dr. Egan's professionalism is second to none. He has an uncanny sense of pin pointing the problem and through his treatments, pain relief is quickly achieved. Give Chiropractic a try, health wise, it could be the best decision you make.*~C. Gilmour
Scott Road Chiropractic
5 / 5 stars
Great Treatment
After a car accident that wasn't major my whole upper right side of my back and neck locked up and at one point I could hardly move. I was on muscle relaxants, anti-inflammatories and pain medication which didn't do anything and after a few weeks of chiropractic treatments I started noticing huge improvements. I have stopped taking the handful of pills every day and made it to Dr. Egan twice a week and things are going much better! I'm definitely going to follow up on his treatment and would recommend him to anyone. Especially if you're nervous, he's very friendly and makes trusting not an issue.
~Nick O'Brien Bell*
Scott Road Chiropractic
5 / 5 stars
Great Chiropractor!
I went to see Dr. Egan because I had been having neck pain and headaches for a few days and Advil and Tylenol weren't helping. At first I was really nervous about chiropractic and the whole "cracking" thing. After asking several questions and talking to Dr. Egan I felt much better about getting treatment. After the first visit the pain decreased dramatically and after the second visit it was gone completely. The treatment went great and I wouldn't hesitate to recommend Dr. Egan to a friend.*
~M. Kelly
Scott Road Chiropractic
4 / 5 stars
Back Pain
After experiencing back pain for many years and not receiving any relief from medical doctors, physiotherapists or massage I discovered chiropractic treatment provided immediate and long term relief. Several times I have been in a lot of pain and unable to walk properly. After a 15 minute chiropractic treatment I am walking pain free once again.*
~Lana G.
Scott Road Chiropractic
5 / 5 stars
Diane Nicholson recommends Scott Road Chiropractic
Dr. David Egan is an excellent Chiropractor with a kind and gentle manner and has an ability to do amazing work at adjusting the body. He has a lot of knowledge regarding the body and healing. He is very good.
~D. Nicholson
Scott Road Chiropractic
5 / 5 stars
Chronic Back and Neck Problems
Having chronic back and neck problems, chiropractic has enabled me to continue working at what I love. Instant relief – you know right away that things are back in place.*
~Henriette B.
Scott Road Chiropractic
3 / 5 stars
Headaches
I suffered with headaches for three months. After my first chiropractic treatment they were gone completely. One month later they are still gone.*
~Radenka K.
Scott Road Chiropractic
5 / 5 stars
Dr. Egan Fixed My Headaches
I don't have as much back pain and I now can sleep more than an hour at a time. I used to wake up every hour. It keeps my body healthy and allows me to live better with less pain.*
~J. Gordons
Scott Road Chiropractic
3 / 5 stars
Body Moving Smoothly
Many times prior to an adjustment I am in considerable pain, sciatica etc… Most of the time I experience immediate relief from the healing hands of my chiropractor.*
~Mary O.
Scott Road Chiropractic
5 / 5 stars
Benefit From Regular Adjustments
Chiropractic is fantastic! Makes me feel tall and straight… It is the only way to fix up a body!!*
~Susan A.
Scott Road Chiropractic
4 / 5 stars
Treatments are Great!
The treatments are great. From hardly able to walk or work I am now much better and can go for walks again.*
~Eleanor S.
Scott Road Chiropractic
5 / 5 stars
Good Alternative to Painkillers
It has helped ease areas that have been very painful and maintains that ease with monthly visits. It is a good alternative to painkillers and in some cases surgery.*
~Dorothy P.
Scott Road Chiropractic
4 / 5 stars
Headaches Have Decreased
What I appreciate the most is knowing that I will be able to move properly again when I leave the office. My headaches have decreased. My sons and husband also benefit in similar ways. Relief is sometimes immediate, sometimes it takes a few minutes but it is always worthwhile.*
~Kim C.
Scott Road Chiropractic
5 / 5 stars
Improved Well Being
Chiropractic treatment has greatly improved mine and my husband's physical wellbeing. I am able to function again without lower back pain.*
~Jocelyn P.
Scott Road Chiropractic
5 / 5 stars
Benefit from Feeling Less Stress and Less Pain
After each treatment I feel a sense of relief. I benefit from feeling less stress and less pain.*
~Deb F.
Scott Road Chiropractic
5 / 5 stars
Experience Immediate Relief
Many times prior to an adjustment I am in considerable pain, sciatica etc… Most of the time I experience immediate relief from the healing hands of my chiropractor.*
~Fred G.
Scott Road Chiropractic
5 / 5 stars
Contact Us
If you think that you or a loved one is a good candidate for chiropractic care, contact Scott Road Chiropractic to arrange a thorough examination in our practice.
CONTACT US

Scott Road Chiropractic
4.6 stars -based on 20 reviews
8636 120th Street, Surrey,BC V4C 3N6
(604) 599-3997
www.drdavidegan.com
*Results may vary from person to person*
---
Scott Road Chiropractic Reviews | (604) 599-3997